Mosaic For Beginners & Improvers (Distant Learning & Mentoring)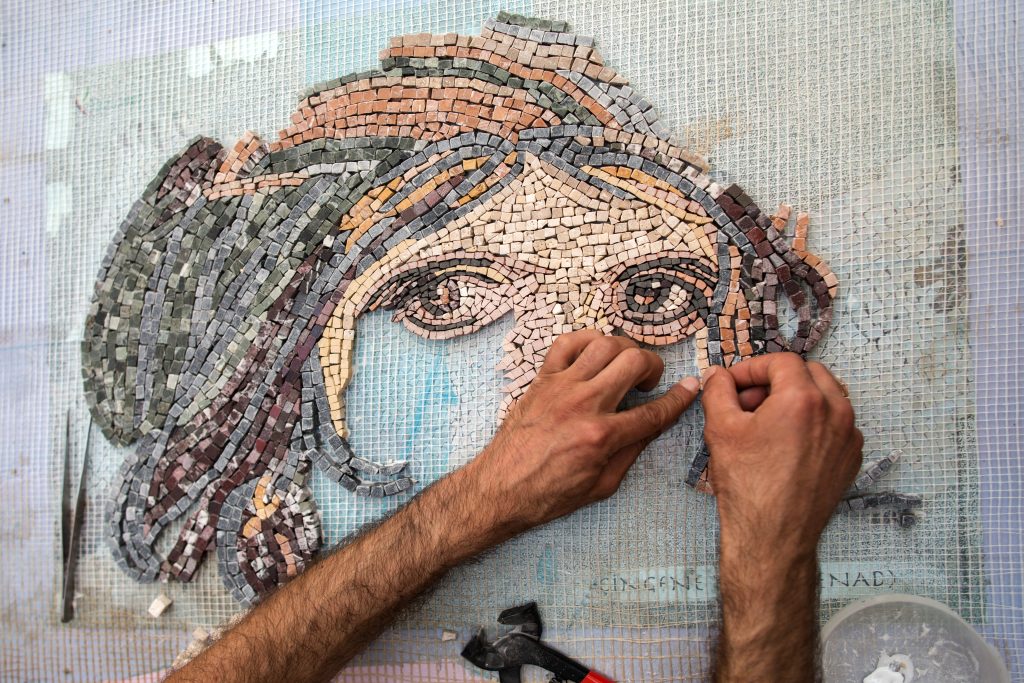 Piece it together?
With a Go Create Distant Learning Mosaic Course
Here at Go Create we're introducing our fist comprehensive distant learning mosaic course.  Distant learning provides the flexibility to fit learning around family and other comittments. This unique course teaches the art and craft of mosaic making through a structured course which provides a wealth of information, clear step-by-step direction plus feedback and support when you need it.  We'll be starting with beginner friendly projects which require recycled materials and minimum expenditure and will gradually introduce the mosaic tools, equipment and materials and techniques required to achieve a range of mosaic ideas which include traditional and contemporary approaches. 
In line with our Go Create teaching philosophy, we'll help students to identify their own strengths and weaknesses and will give guidance to help them find their own personal route into mosaics. 

The course comprises Video tutorials and Notes and consists of of 10 projects. For the purpose of reducing student expenditure a few starter projects require broken tiles, crockery but traditional mosaic making skills are taught using glass tesserae. Basic cutting tools and some mdf wood bases will also be required. Full details will be provided upon booking.
At the end of each practical module students can upload a copy of their artwork for tutor feedback or ask questions through the E-platform. Our aim is to help you to become a confident and independent mosaic maker by the end of the course. 
Students are given 18 months to complete this course
Topics covered:
Mosaic materials & bases
Tools and equipment
Brief history of mosaics
Safety advice
Tile cutting
How to grout
Methods of laying down tiles
Adhesives
Considerations for outdoor mosaics
Direct and in-direct methods
Sketchbook development of ideas
A review of historic and contemporary mosaic practices
Project ideas/how to videos
Basic materials needed:
Tile knippers
Glass tesserae
Crockery
Mosaic bases(further advise will be provided on booking