We're passionate about inspiring and coaching individuals of all ages and walks of life, that's us we're Go Create™.
Innovative on trend art, craft and design courses is most of what we do. We are particularly passionate about inspiring young artists, craftworkers and designers.  We previously ran art clubs for children  in Wimbledon with tremendous success. 
Classes will be led by Kirsty Kennedy. The first classes will be open to young people aged 8 and above but I am likely to introduce classes for younger children. TO REGISTER INTEREST,  PLEASE GET IN TOUCH.
STARTING IN MARGATE- SUMMER TERM 2022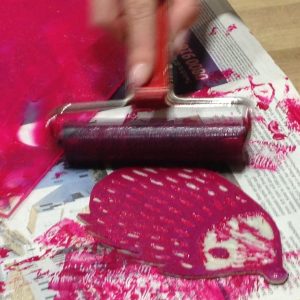 ART CLUB (8-14yrs)
We generally start students sketching and painting but then also introduce different arts and crafts from time -to-time such as pottery print making or mosaics. There's an emphasis on helping students to identify their strengths and to nurture particular talents. For example some participants may prefer a particular aspects of the arts such as manga illustration and therefore students are also coached in developing their specific interests. Students can also work towards an Art Awards in these sessions.

SATURDAYS 2-4pm TERM TIME
6 weeks £120. Includes materials.

PKEASE GET IN CONTACT TO ENROL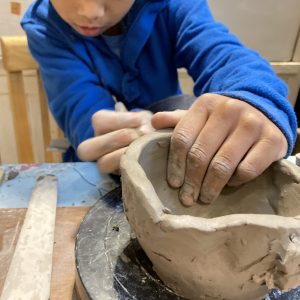 CLAY CLUB (8-14yrs)
Take a 5 or 10 week class in pottery. We'll cover all the main construction and decoration techniques. We'll also encourage sketchbook practice.

SATURDAYS 9.30-11.30am TERM TIME
6 weeks £120. Includes materials and firing.

(Shown above, my 7 year old happily building pots)